Landlord Gas Safety Certificates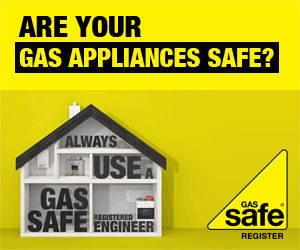 At
Central Gas Solutions
we are accredited to provide Gas Safety Checks, including the issue of
Gas Safety Certificates (CP12)
. We carry out safety checks and pre-purchase reports for plumbing and gas and inspect and install CO2 Testers and Smoke Detectors. This is to ensure that any tenants are safe within their home.
All Landlords throughout the UK have a legal requirement to get a Gas Safety Inspection completed annually. The Landlord must hold his/her own copy and supply the tenant with a copy (only valid while in date). We will execute this inspection with a minimum of fuss and disruption to you and/or your tenants. When there are issues with your property, we'll inform you of the solutions and supply a FREE no obligation quotation for all remedial work that is needed to make sure your property is safe and legal.
It is important to have all of your gas appliances checked annually for safe operation. Proper maintenance of gas appliances reduces the risk of Carbon Monoxide poisoning, which can be caused by faulty or poorly maintained appliances and can be fatal. Regular servicing and gas safety checks will also improve the efficiency and performance of your appliances.
We can issue Gas Safety Reports for all types of gas appliances at your property by completing the following:
Check each appliance is correctly and safely positioned

Check any flue or chimney serving the appliance is safe and installed correctly

Completing a flue combustion test to ensure the appliance is burning correctly and not producing Carbon Monoxide

Check for correct ventilation

Check that appliances and controls are operating correctly and are safe to use

Check that all the safety devices are working

Test the rate of gas consumption, or the working gas pressure, to ensure the appliance is operating correctly (adjusting if necessary)

Visually inspect the appliance to check for corrosion and leaks

Check the electrical connection

After we carry out a gas safety inspection, we will issue you with a Gas Safety Report. This report provides the description and location of each appliance checked, explains what checks have been carried out, any remedial work required or completed, that it meets the correct safety standards, and when it needs to be serviced again. The engineer can also issue a Landlord Gas Safety Certificate on completion of gas appliance services and safety checks. Our Gas Safety Reports are digital and can be forwarded directly via email reducing the need for paperwork.
landlord gas safety record